Treat or Trick?
Posted 19/10/2016 15:10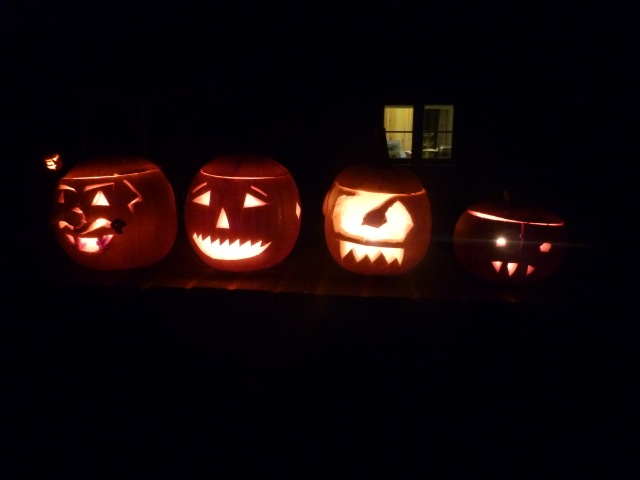 Halloween - a treat or a trick?
2000 years ago, we (the British) invented a festival called Samhain. Samhain straddled the line between autumn and winter, plenty and paucity, and life and death. There was plenty of superstition and celebration - people would light bonfires and wear costumes to ward off roaming ghosts.
A few hundred years later Christianity moved all souls day from May to November 1, and All Hallows (All Souls) Eve was born. The poor would go from house to house collecting food and gifts in return for 'souling' (praying for the dead), and in many countries today, Halloween is a time for remembering relatives that have died. In America it has become a large, commercial, family celebration.
Over my years of working in early years, I have come across a significant number of families who for various reasons are opposed to Halloween. I have also come across small children who are rightly terrified of some of the gruesome costumes available today. For this reason we have always made Halloween a very low key affair at the nursery. We have pumpkins and spiders, but we generally avoid things that may frighten the children (to be fair, some of us find spiders terrifying!).
We have also talked as a staff group about how aware our young children are about Halloween. Is the celebration about them, do they want to do it? Or is it about us, the parents and staff? Some of our older Monties, who have older siblings may be aware of Halloween. The younger children however won't have any idea of what is happening and may well be confused and frightened by the costumes and ghoulish nature of the day.
For this reason we are going to ask you not to dress children in frightening costumes if they come to nursery on 31 October. Of course if they actively want to dress up (for most small children this won't be the case, unless dressing up is a hobby anyway), there are many less threatening options out there! We are going to have some simple and 'unscary' things in our environment for the children to choose, if they want to.
Of course every child is going to love going from house to house in the dark collecting sweeties - they would do this every day if they could!
Happy Halloween, however you decide to celebrate!
Claire
There is a lovely article written about this
here